THE PLAYER
Fabienne is from Breda and plays at Push Ladies 1 as a midfielder. She started playing hockey when she was 6 years old. She started at BHV Push, where she still plays today! She recently started playing with the Stag Helix 95, which she really likes.
Fabienne is very proud of last season (22-23). Her team was promoted to the promotion league. As a promoter, they played for the play-offs for the premier league until the last game. Unfortunately, they just missed out on those but she can proudly say that the team did so well!
Fabienne unfortunately tore her anterior cruciate ligament twice, forcing her to undergo long rehabilitation. The fact that she is now playing at a post-high level again makes her incredibly proud.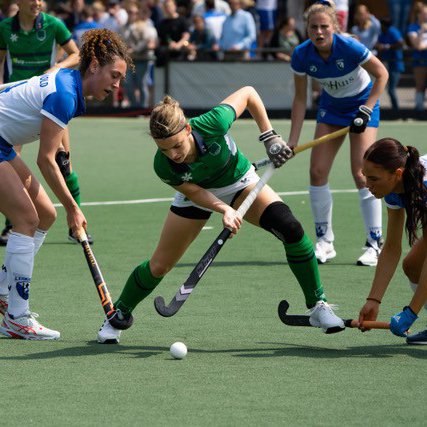 THE STICK
Fabienne Elshout plays with the Stag Helix 95. The Stag Helix 95 is designed for the player who want to have all good things in life. This low bow is the ambassador of our stick range. The carefully placed curve towards the lower end of the shaft provides a low bow shape that compliments most playing styles and skills and without the aggression of the extreme bend.
This stick is made of 95% Japanese carbon and 5% Kevlar, which makes the stick ultra-light and extremely stiff. Ideal for modern technical play-style.
Stag Helix 95