THE PLAYER
Gwen is 15 years old and from IJsselstein. She is currently playing in her second year at MO16-1 HC Den Bosch as a defender. In her first year with MO16-1, they became champions before the winter break and reached the semi-finals of the indoor Nation Championship.
Gwen's hockey career started when she was 6 years old at the hockey club called IJsseloever in IJsselstein where she played until the D-team MO12-1. In her first year as a C-team player, she transferred to C1 MO14-1 at HC Den Bosch. Unfortunately, after just 5 weeks in the first year, the League was suspended due to COVID-19. The second year in the same team was a full season, however, the indoor season was canceled. During her second year in Den Bosch, she was also a part of the U14 South-East district team. After the winter break, she moved up to the training team U15 South.
Gwen plays with the Helix 95 Low Bow.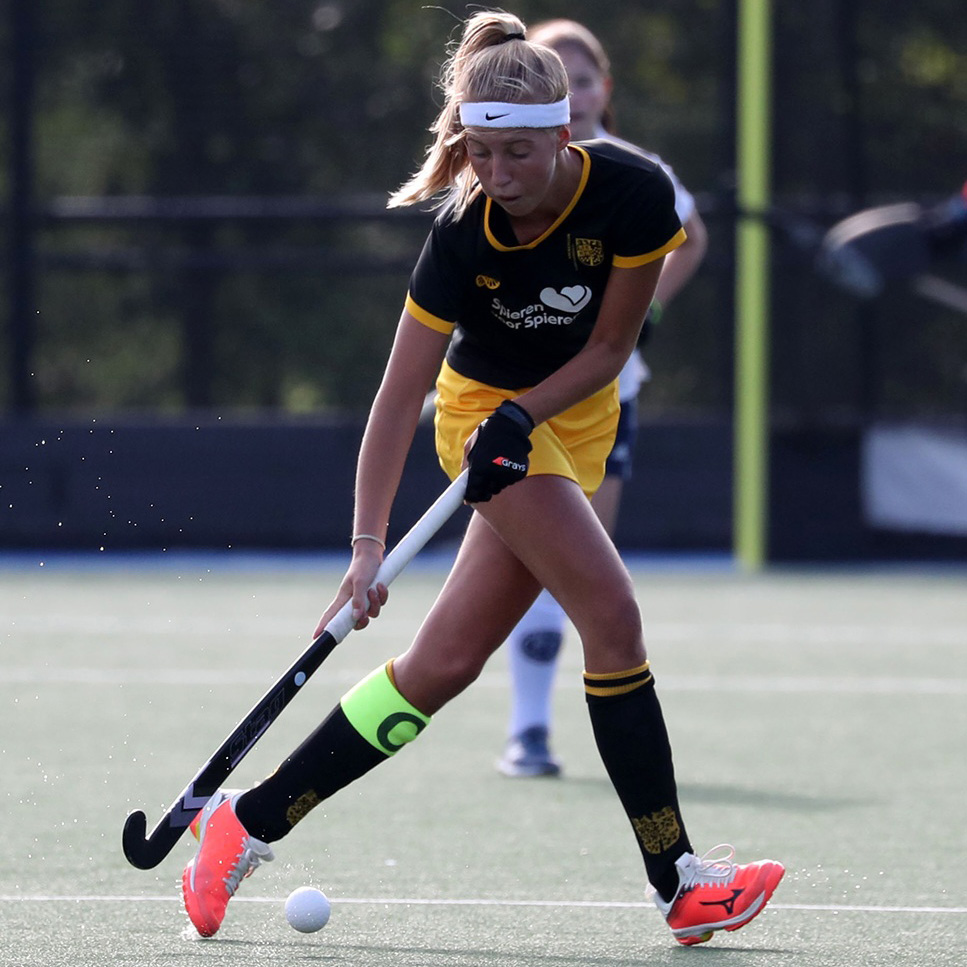 THE STICK
Gwen Lubbers PLAYS WITH THE STAG HELIX 95. THE STAG HELIX 95 IS DESIGNED FOR THE PLAYER WHO WANT TO HAVE ALL GOOD THINGS IN LIFE. THIS LOW BOW IS THE AMBASSADOR OF OUR STICK RANGE. THE CAREFULLY PLACED CURVE TOWARDS THE LOWER END OF THE SHAFT PROVIDES A LOW BOW SHAPE THAT COMPLIMENTS MOST PLAYING STYLES AND SKILLS AND WITHOUT THE AGGRESSION OF THE EXTREME BEND.
THIS STICK IS MADE OF 95% JAPANESE CARBON AND 5% KEVLAR, WHICH MAKES THE STICK ULTRA-LIGHT AND EXTREMELY STIFF. IDEAL FOR MODERN TECHNICAL PLAY-STYLE.
Stag Helix 95