THE PLAYER
Jip Dicke is one of the biggest up-and-coming talents of the Dutch premier league. the 20-year-old striker of HDM Women's 1 and young Oranje is working hard. In addition, Jip is the new face of Stag Hockey!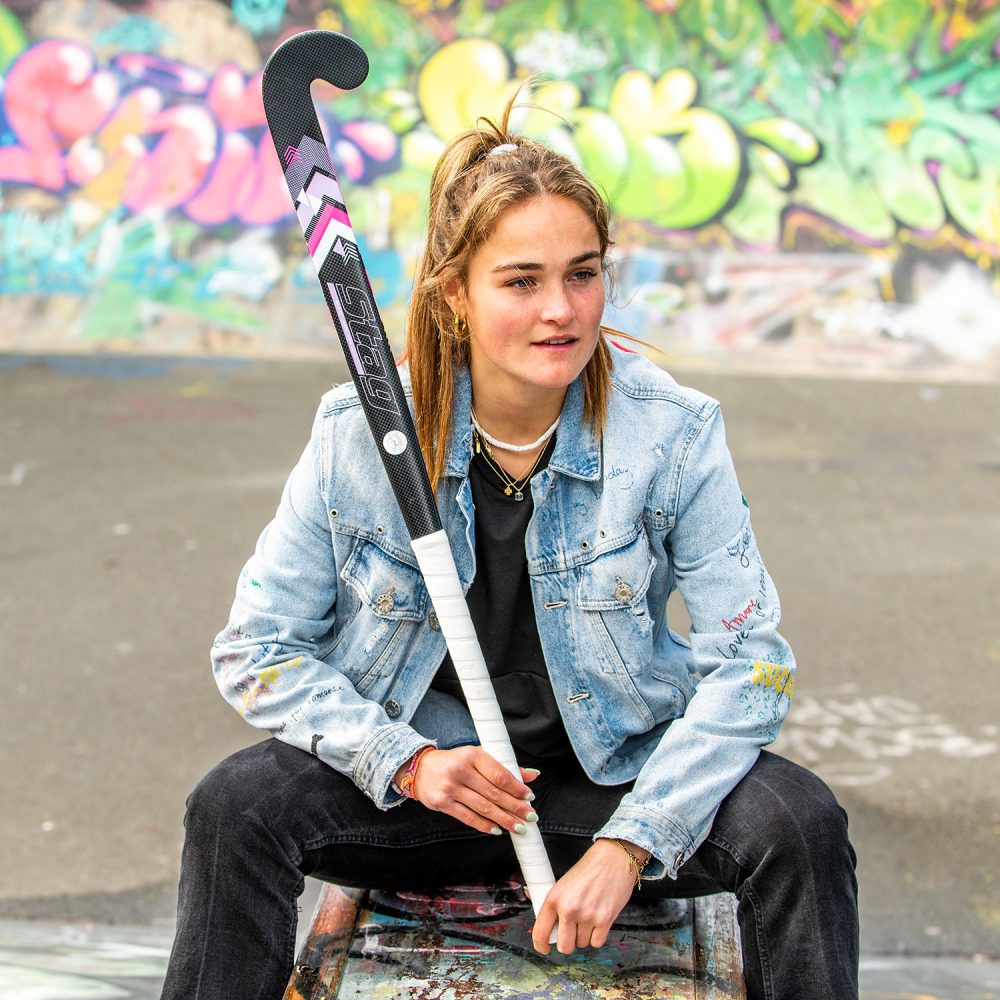 THE STICK
JIP DICKE PLAYS WITH The Stag Helix 55. THE STAG HELIX 55 is designed for the player who want to have all good things in life. This low bow is the ambassador of our stick range. The carefully placed curve towards the lower end of the shaft provides a low bow shape that compliments most playing styles and skills and without the aggression of the extreme bend.
This stick is made of 55% Japanese carbon, 40% Fibreglass and 5% Kevlar. Which makes the stick ultra-light and stiff. The use of 55% carbon gives the stick flexibility and is perfect for the beginner Who wants a little bit extra power. Ideal for modern technical play-style.
Stag Helix 55