THE PLAYER
Margot is 23 years old, born in Voorburg and currently studying in Delft. She was 8 years old when she started playing hockey at Cartouche in Voorburg. 3 years later she went to HDM where she still plays. She currently reinforces the Ladies 1 as a defender.
She already has many highlights to her name:
European Championship indoor hockey 2020 Minks – silver, Dutch indoor team
European Cup 2020 with HDM ladies 1 in The Hague – silver
Play offs premier league 2021 HDM ladies 1
European Championship U21(Young Oranje) 2019 Valencia – silver
National champion indoor hockey 2019  HDMladies 1
Margot plays with the Helix 95, which is a Low Bow.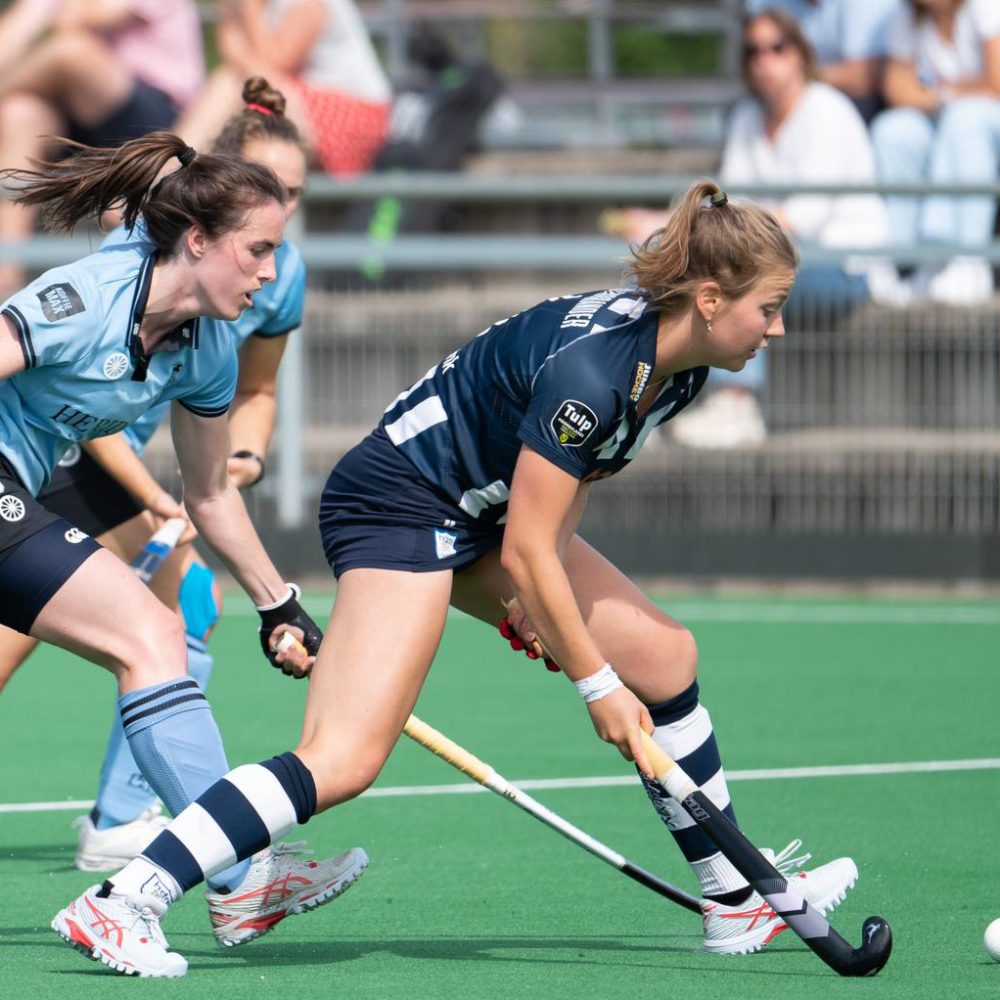 THE STICK
Margot Colenbrander plays with the Stag Helix 95. The Stag Helix 95 is designed for the player who want to have all good things in life. This low bow is the ambassador of our stick range. The carefully placed curve towards the lower end of the shaft provides a low bow shape that compliments most playing styles and skills and without the aggression of the extreme bend.
This stick is made of 95% Japanese carbon and 5% Kevlar, which makes the stick ultra-light and extremely stiff. Ideal for modern technical play-style.
Stag Helix 95