THE PLAYER
Pam is from Huizen, where she also used to play hockey.  She could be found on the hockey field at a young age. Now she is playing with Pinoke Ladies 1 for the 2nd season. She knows her place in defence.
Her career highlights are that she got to play two European Championships, one with the U18 and the other with the young national team of The Netherlands! The coolest thing was her debut in the Dutch national team in India, where she played two pro league matches!
Pam plays with the Helix 95, which is a Mid Bow. Perfect for a defender!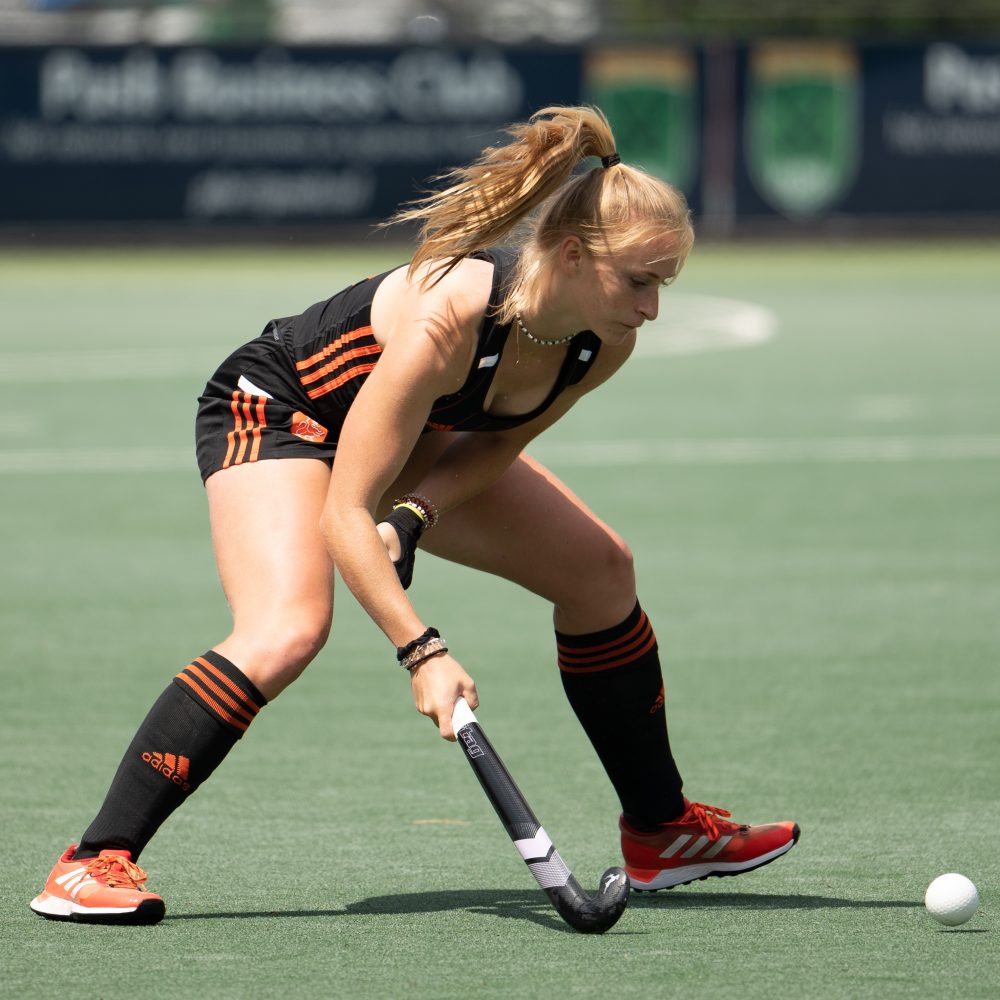 THE STICK
Pam van der Laan plays with the Stag Helix 95. The Stag Helix 95 is designed for the player who want to have all good things in life. This low bow is the ambassador of our stick range. The carefully placed curve towards the lower end of the shaft provides a low bow shape that compliments most playing styles and skills and without the aggression of the extreme bend.
This stick is made of 95% Japanese carbon and 5% Kevlar, which makes the stick ultra-light and extremely stiff. Ideal for modern technical play-style.
Stag Helix 95