THE PLAYER
Ties is from Delft and is currently playing at VMHC Cartouche Men 1 in Leidschendam as a Midfielder. He plays with the Helix 95 which is a Low Bow. Thanks to the curvature and stiffness of the stick, it allows him to distribute the game well.
It all started at DHC Hudito in Delft where his whole family played hockey. He played there at the age of 4 years old, and his mom trained him! His career highlights so far are playing in his 3rd season in the Promotion League, being promoted to the Premier League indoor with HGC Men 1, and finishing 2nd with Cartouche in the first Promotion League cup this year.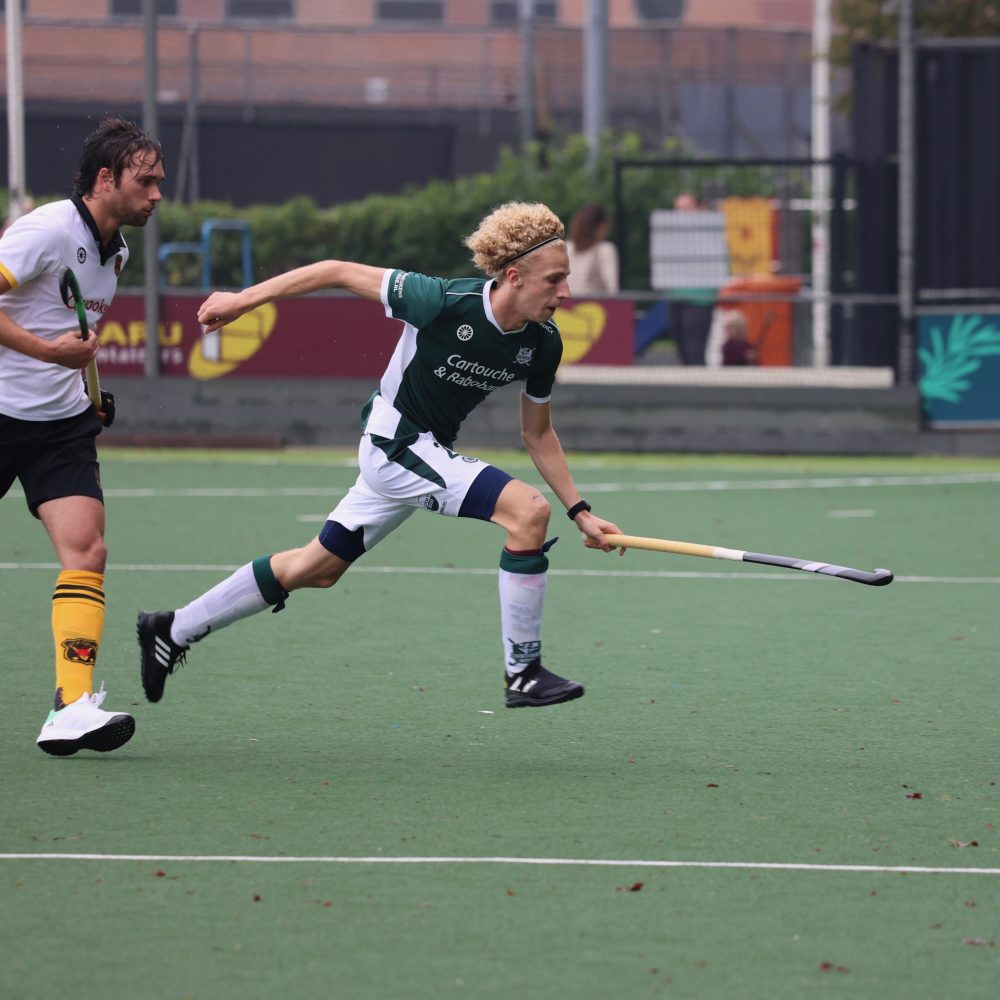 THE STICK
Ties ten Bosch PLAYS WITH THE STAG HELIX 95. THE STAG HELIX 95 IS DESIGNED FOR THE PLAYER WHO WANT TO HAVE ALL GOOD THINGS IN LIFE. THIS LOW BOW IS THE AMBASSADOR OF OUR STICK RANGE. THE CAREFULLY PLACED CURVE TOWARDS THE LOWER END OF THE SHAFT PROVIDES A LOW BOW SHAPE THAT COMPLIMENTS MOST PLAYING STYLES AND SKILLS AND WITHOUT THE AGGRESSION OF THE EXTREME BEND.
THIS STICK IS MADE OF 95% JAPANESE CARBON AND 5% KEVLAR, WHICH MAKES THE STICK ULTRA-LIGHT AND EXTREMELY STIFF. IDEAL FOR MODERN TECHNICAL PLAY-STYLE.
Stag Helix 95